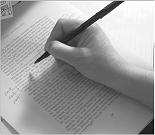 Inside This Issue


PublishAmerica is #1!

Pulitzer Prize Winner Joins
PA

Movie News

M*A*S*H Star Writes
Children's Book

Memoirs from The Sound of
Music

Director Raymond DeVere-
Austin re-signs with PA
---
Did You Know?

-PublishAmerica currently boasts 20,000 happy authors

-An average 600 times daily, a book store calls or logs on to order a PublishAmerica title.

-PublishAmerica's largest customers are
Barnes and Noble, Borders/Waldenbooks, and Books-A-Million.
---
Welcome!
Welcome to the first official PublishAmerica newsletter! So many exciting things happen with our authors, it's hard to keep track of them! In this newsletter, we hope to highlight just a fraction of the great news that happens every day. To see more waves that our authors are making in the media, we invite you to check out "Up-in-Lights": http://www.publishamerica.com/upinlights.htm.

We are always happy when a new author finds his or her way to our door--opportunity knocks on both sides! If you are an author who is determined to see your manuscript become a book, perhaps PublishAmerica is the publisher for you.

Public Relations Department
support@publishamerica.com
PublishAmerica is America's #1 Publisher!
We publish more new titles than any other traditional book publisher.
We accept more new and unpublished authors than any other traditional book publisher in the nation.
We receive more queries from new authors than any other book publisher in the nation.
According to the Guinness Book of World Records, we hold the record for the largest booksigning in history.
We are the first traditional publisher in modern times to reverse the trend of outsourcing book printing, by building our own printing facility.
Pulitzer Prize Winner Joins PublishAmerica
Author Liam Coughlin served as a World War II fighter pilot, taught journalism as a professor, wrote for the Los Angeles Times and United Press International, and was awarded the Pulitzer Prize in 1990 as a newspaper editor. Mr. Coughlin wrote a very kind letter asking to join PublishAmerica with his latest work, and we are happy to welcome him, and his book Beyond the Seas, on board.
---
PublishAmerica
Authors Finalists for
Best Books 2006 Book
Awards

The contest was sponsored by USABookNews.com, the premiere online magazine and review website for mainstream and independent publishing houses. PublishAmerica authors and titles named as finalists include: Horane Smith, Dawn at Lover's Leap (Historical Fiction), Jagdish R. Singh, Pandora's Heartaches (Multicultural), Karen Reed Hadalski, Enduring Destiny (New Age Fiction), Nellotie Porter Chastain, Capital Murders (Religious Fiction), Harry C. Smith, Articulated Emotions (Inspiration), Harry C. Smith, Spiritually Stimulated Emotions (Inspiration), and Chad Christopher Cobb, The Resting Sage (General).
---
Outside the PublishAmerica office in Frederick, Maryland
Movie News
Benjamin Frazier's Shelly's Diary –a fictional account of isolation, southern charm, and murder in Appalachia is now a feature-length film that stars Stella Parton (Dolly's sister) and Traci Dinwiddie (of Dawson's Creek and The Notebook).

The independent film based on A.J. Conley's The Monster's Mind earned an average score of 4.55 out of a possible 5.0 at the Rome International Film Festival in Georgia. It will be shown at festivals across the country, and has been entered for consideration at the prestigious Sundance Film Festival!

M*A*S*H Star Writes Children's Book

Jamie Farr, who played Corporal Klinger on the hit TV show M*A*S*H and has starred in movies such as The Greatest Story Ever Told and Cannonball Run, has published the book Hababy's Christmas Eve with PublishAmerica. Joy and Jamie Farr decided to put a children's picture book together when someone asked, "Whatever happened to Jamie's imaginary camel, Habeeby?"

The Hills Are Alive . . .

PublishAmerica has released the autobiography of Agathe von Trapp, the eldest daughter of the legendary von Trapp family portrayed in the film The Sound of Music. Her book includes many of her own sketches and special photographs.





Distinguished Director, Novelist
Re-signs with PublishAmerica

Distinguished director, producer, screenwriter and novelist, Raymond DeVere-Austin has signed his second contract with PublishAmerica for the publication of his new mystery novel Find Me a Spy, Catch Me a Traitor. Austin is best known in the United States and England for his work on television shows JAG, Highlander, Zorro, Magnum P.I., Hawaii Five-0, Wonder Woman, and others. Austin has directed 49 television shows and acted in 8.